Almost slap-bang between Bank and Moorgate tube stops, The Telegraph is a great meeting point for friends. From either station, head along Moorgate street, and take the turning for Telegraph Street. - here's how to find us:
Find Us
The Telegraph, Moorgate, 11 Telegraph Street, Moorgate, London, EC2R 7AR
Get In Touch
Have a question or query? Get in touch with The Telegraph, Moorgate
Get in Touch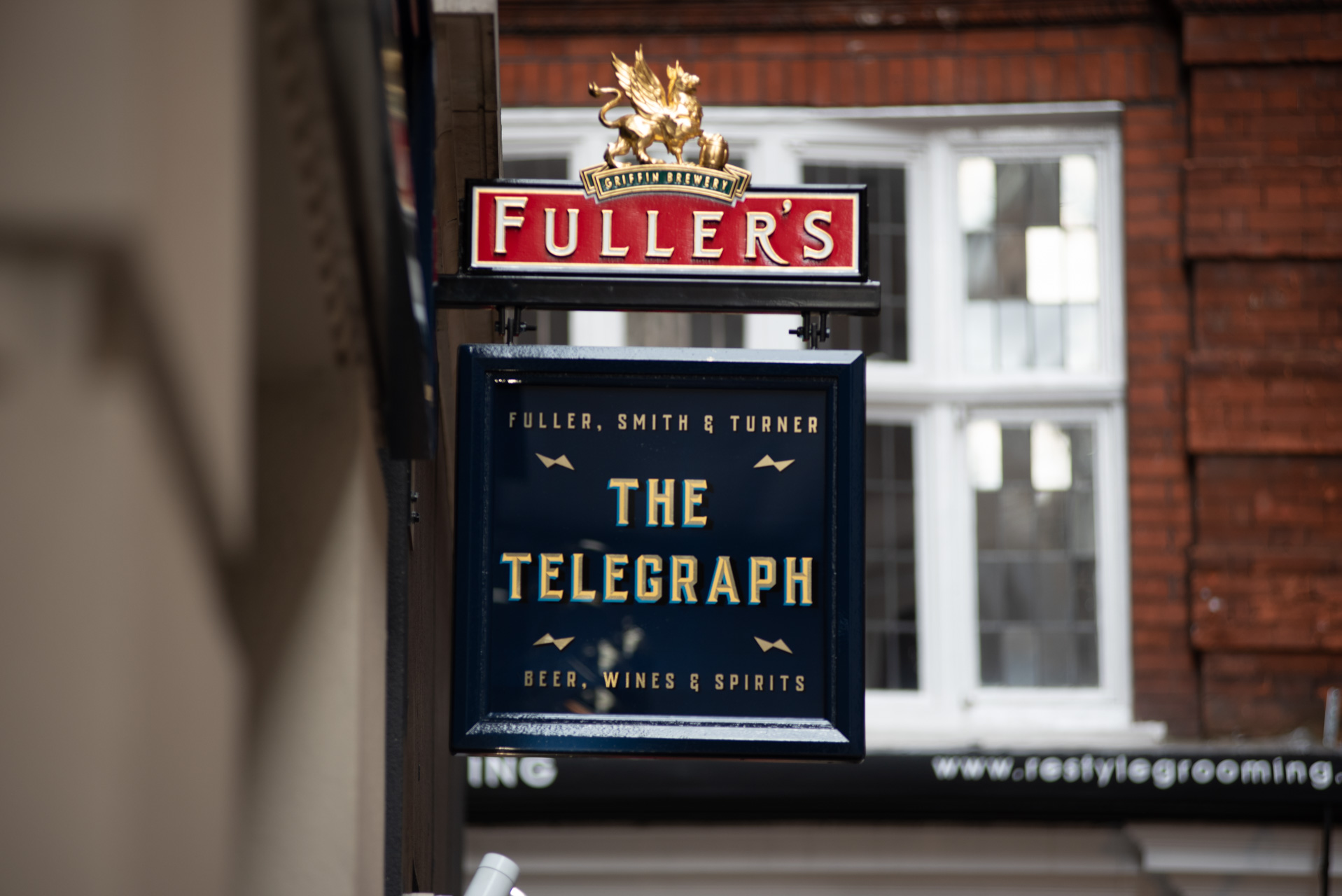 By Car
If you're planning to drive, please note we have no car park at the pub. Paid parking is available nearby though.
Driving Directions
By Tube
Arriving on the tube? Jump off at either Bank or Moorgate St - it's just a few hundred metres walk from either station.
DIRECTIONS FROM BANK STATION
By Train
With the pub near Moorgate Station, it's a very convenient watering hole for rail users. The station is just 0.2m from the pub.
DIRECTIONS FROM MOORGATE STATION
While all of central London's attractions are in easy reach via tube, the nearest attractions to the pub are the Bank of England, St Paul's Cathedral and the world famous Tower Bridge.